Talking about and accepting the need for assistance can be a touchy subject for elderly parents who are extremely independent in their everyday lives and want to "continue life as normal". But sometimes, due to adverse health events such as Alzheimer's disease, injuries, falls, etc. long-term care assistance is a necessity due to an individual's difficulty performing their activities of daily living. Here are five helpful tips for making the conversation about long-term care go a little more smoothly:
Keep the conversation open.
Making sure you are including your loved one in an open conversation and helping them to feel that they have a say in their care is important to the success and effectiveness of the conversation. Ask them if they are having any specific difficulties that inhibit them from performing their activities of daily living effectively and independently. The last approach you should take is one that may make them feel patronized and backed into a corner. 
Discuss safety first.
Safety should always be the first priority, especially when it comes to elderly parents or family members. To begin opening the door to the conversation of long-term care with elderly parents, bring up safety as a top priority. Letting them know how important it is to you that they are safe in their home should comfort them and hopefully help them be more understanding of the situation when safety is a top priority. Discussing specific situations where safety may be at risk will help them to gain a concrete understanding of when and why it is important to you that they seek out long-term care for their own safety.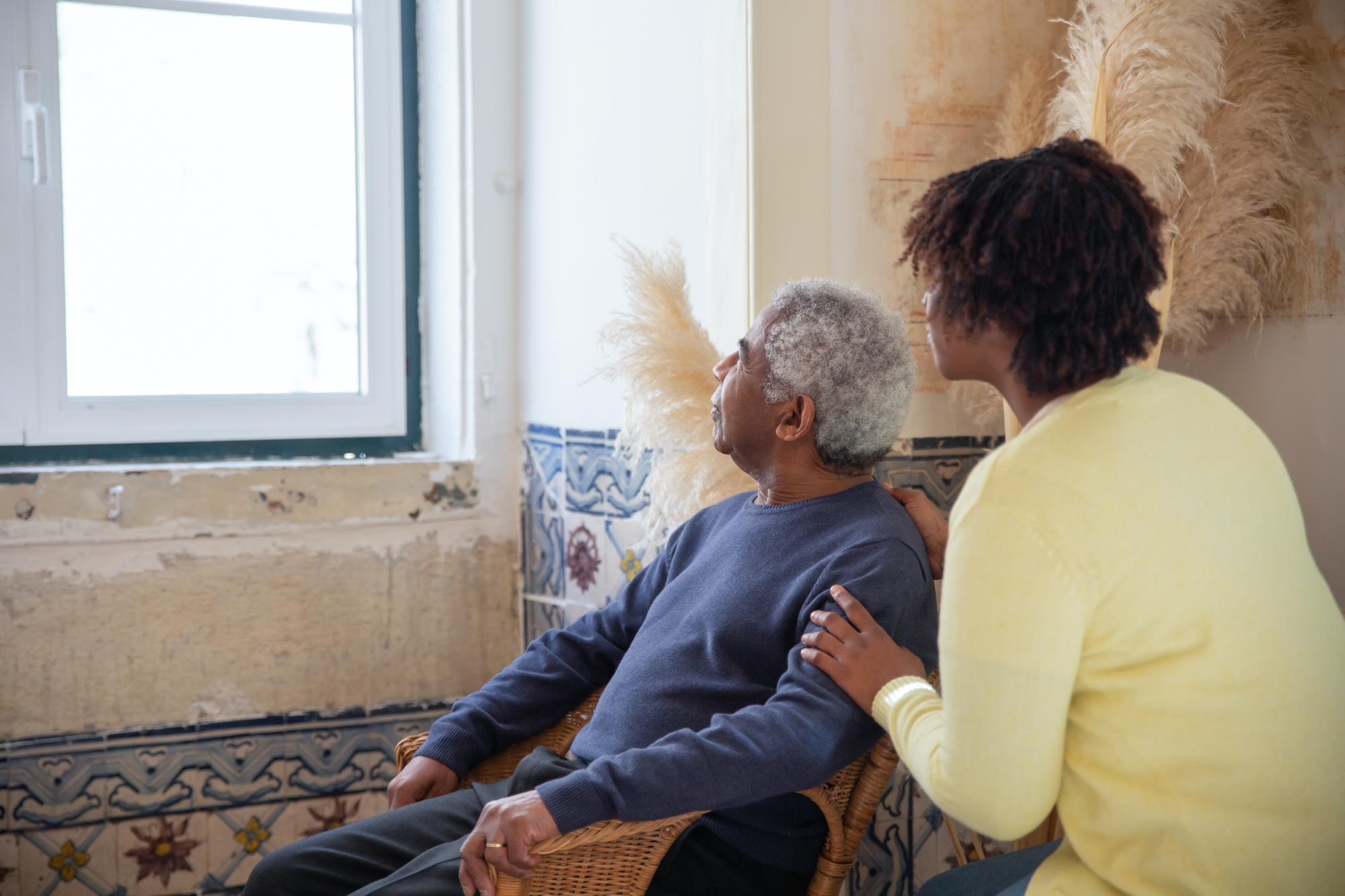 Take a team approach.
Involving other loving family members to join the conversation(s) about long-term care assistance is a good idea for additional support. This allows for multiple family members to show their concern and support and can allow for a collaborative approach when it comes to planning for long-term care for a beloved family member. This approach can help the elderly family member feel loved and cared for by many family members and help in their willingness to accept long-term care assistance. 
Choose your words wisely.
When beginning discussions about long-term care with aging parents, choose positive words that keep the conversation light and open and avoid negative connotations or terminology such as "end of life". Adding humor into the conversation can keep it positive and help your loved ones feel more open to the idea of accepting long-term care such as in-home nursing and/or assistance.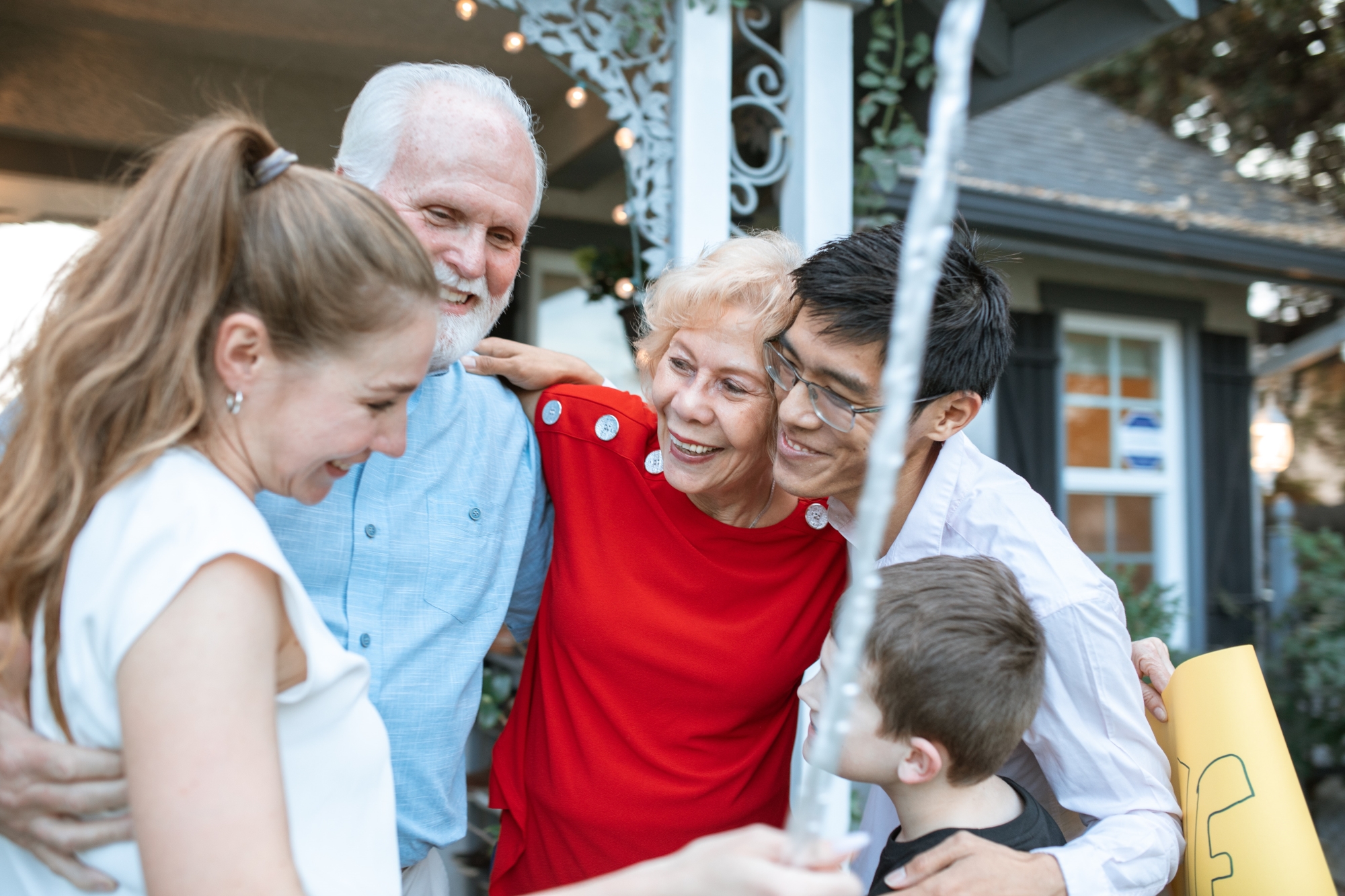 Research options together.
When your aging parents/loved ones are ready, research long-term care options together. This will help them continue to feel in control of their life and options. Discuss the pros and cons together and listen to their comments and concerns about each option with an open mind. It may help to write down a list with them to have a visual representation of options and allow them to sit on it and read over the options for a few days. 
Discussing the potential need for long-term care with aging parents and/or family members can be daunting and difficult. Making sure that you are keeping the conversation open, letting them know that safety is a priority, taking a team approach with the discussion by involving multiple family members, choosing your words wisely to include positivity and openness, and researching potential long-term care options together are five ways to help the conversation and transition go more smoothly. 
If you have questions about long-term care coverage or how NPFBA can help serve you, feel free to reach out to us via our website, phone, or email!