VALUE ADDED BENEFITS
Discounts offered in conjunction with California Law Enforcement Association (CLEA) and California Association of Professional Firefighters (CAPF).
---

Great Rates from California Public Safety Administrators, Inc. Call 800-553-9669 for great rates on Basic Term Life Insurance, Financial Planning, Group Products and Pension Maximization.
---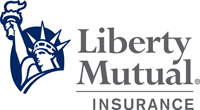 Liberty Mutual Insurance for home, auto, recreational vehicle, etc. Call (916) 781-2871 or visit www.libertymutual.com/clea and ask for the discount program #005881.
---

Medical emergencies can happen to anyone at any time. Protect your finances with an annual membership to AirMedCare Network, over 260+ air ambulance bases in 32 US states, including CALSTAR & REACH Air Medical Services.
Your NPFBA membership entitles you to join AirMedCare Network's annual membership at a discounted rate of only $55 per household/per year. Join the 2.6 million members of AirMedCare Network, giving you peace of mind that when transported by one of AirMedCare Networks 260+ air ambulance providers, you will receive no out of pocket expenses for air medical transport. Visit www.airmedcarenetwork.com for more information
Don't Delay….Join Today! 
Download Flyer & Application
Questions Contact: Sonja Conklin, Membership Manager, 530-648-6455 or Sonja.conklin@airmedcarenetwork.com
Phone Enrollment: 530-648-6455 or 1-800-793-0010, Plan Code 11026, Track Code 13818
Mail Enrollment: AMCN, PO Box 948, West Plains, MO 65775
All NPFBA Participants, their families, and friends are eligible for significantly discounted car rental rates within California. Enterprise Car Rental gives us a very special rate of just $30 daily for a full-size car and up to 150 free miles per day. All airport, local fees, and taxes are additional.
Reserve a car by calling 1-800-325-8007 or going online to Enterprise.com and enter the code 32C0416 When asked for the identity on the second screen simply enter CLE
---

MedjetAssist is a domestic and global air medical transport membership program. If a Medjet member becomes hospitalized 150 miles or more from home and meets transport criteria, Medjet will arrange medical transport to the hospital of their choice within their home country. All the member pays is their membership fee.
Visit www.medjet.com/NPFBA for more information.