Seems like just yesterday you were making dinner…and here you are again trying to figure out what to cook. Not only that, it's 7 p.m. and there are still chores to do and kids to help with homework. In my case, with two people working full time, four kids who all have sports, and one parent coaching, the hours between 3 p.m. and 8 p.m. can be hectic. That's why I've learned to cook smarter, not harder. 
Regardless of the kids-to-parent-to-work-ratio in your home, here are some tips to make your weeknight dinner routine less stressful, less time consuming, and a lot easier to enjoy when you finally do get to sit down and eat.
First things first: Leftovers are your friend. When most people think of leftovers, they picture a casserole being microwaved, or meatloaf being stretched for one more night. I've got a new idea: Plan brand new meals with your leftovers, and those leftovers can take five, ten, or even fifteen minutes to prepare, tops. Everything hinges on that first main meal you make at the beginning of the week (or whatever night falls on your last full day off for the week).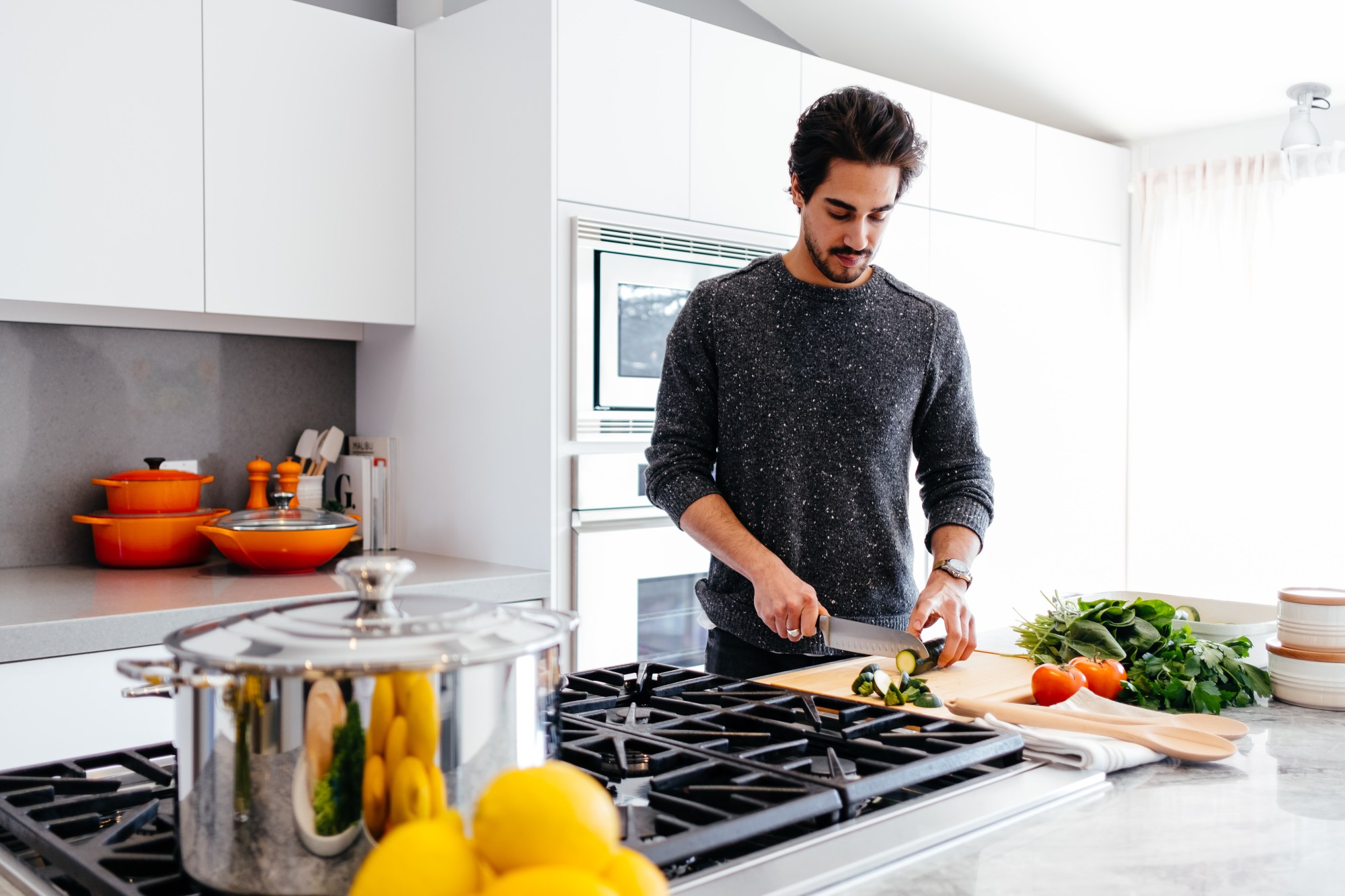 Here's my favorite way to s-t-r-e-t-c-h a meal for busy weeks when minutes are precious.
1. On a Sunday night:
I grill a tri-tip (the largest I can find, or about three times what I need for one meal) and bake whole red potatoes (twice as many as you need for that night's meal) just before putting the tri-tip on the grill. I buy the tri-tip at a local butcher shop that has them pre-marinated, so I don't even have to spend time doing that. I make a double salad (twice as much as you need for one meal), and before I dress it, I put half the salad into the fridge. So, that's Sunday dinner: grilled tri-tip, baked potatoes and salad. Easy, right?
While the tri-tip is grilling and the potatoes are baking, cut up one whole onion and a couple cloves of garlic and toss those into the fridge. That's your prep for the next night's meal. 
2. Monday night:
Slice up the remaining tri-tip and add it to that salad that's already made and now you have a healthy dinner on the table in literally five minutes. For a 15-minute alternative: Cut up the leftover tri-tip, dice up a couple of red potatoes, and toss it into a frying pan with the already chopped onion and garlic and some olive oil. Season with salt and pepper. In under 20 minutes you have homemade hash. For a nice breakfast-for-dinner twist, add a fried egg on top. If you have a cast iron frying pan to make the hash magic happen, even better. 
3. Tuesday lunch:
Slice any remaining tri-tip for sandwiches turn the rest of the remaining leftover red potatoes into potato salad. You can do that while the hash is cooking. Using up those down minutes here and there to prep something for the next day is key!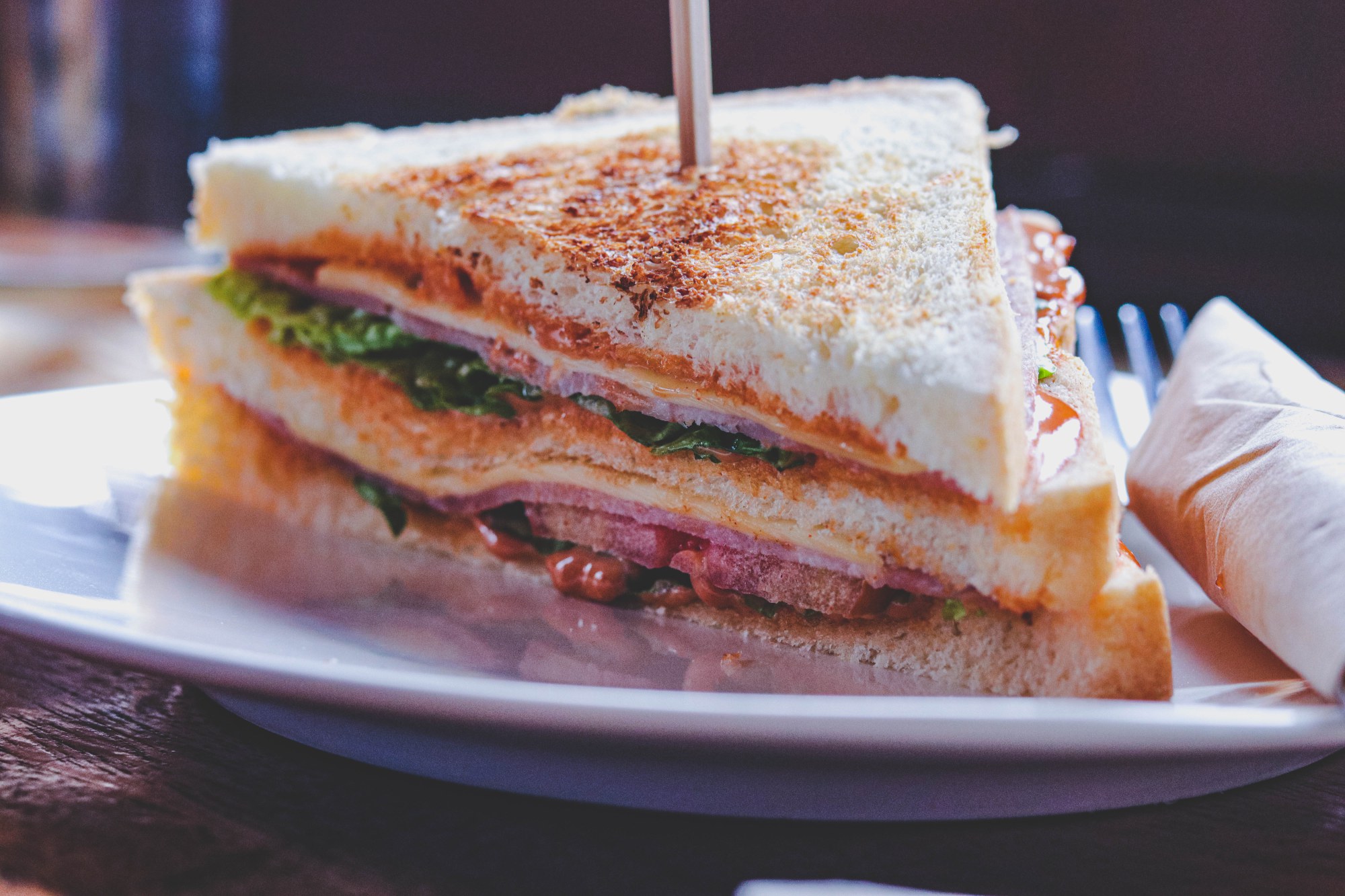 Note: Don't be afraid to skip a night if back-to-back main ingredients aren't popular in your house. For example, if you make the tri-tip on a Sunday and grab a pizza on Monday night, leave the tri-tip for Wednesday or Thursday. Properly cooked and stored food, including meat, will last a week. 
This is really just the beginning: Leftover steak can be turned into a hearty winter soup (even if you start with a packaged soup mix you can add bite-sized pieces of steak), tacos, or even added to grilled cheese. If you started with a roast chicken on Sunday night instead of a tri-tip, every one of the above meals can be created using the leftover chicken. 
Buon appetito!